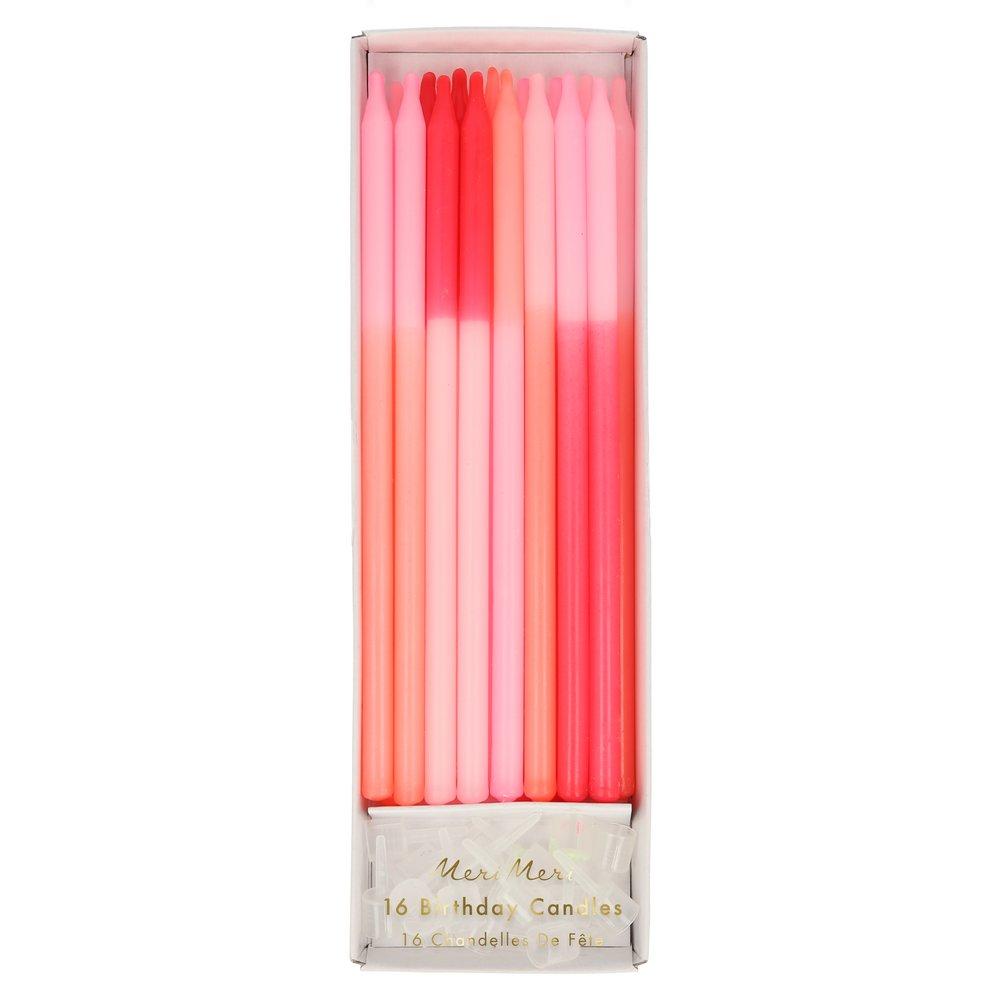 Pink Color Block Candles
If you're looking for a way to make your cupcakes, or a celebration cake, look perfectly pink, then you'll love these wonderful candles. They feature a mix of 4 shades of pink, for a special touch. Ideal for a princess party.
The candles are crafted from combinations of pink, pale pink, dark pink and neon pink wax
The pack includes clear plastic candle holders
Pack of 16 in 8 colors
Product dimensions:
Candle height - 5.75 inches
Returns
We are unable to accept returns or exchanges and all purchases are final sale. We apologize for the inconvenience and appreciate your understanding! If there was an error with your order, please accept our sincerest apologies. We would love to have the opportunity to correct our mistake. Please notify us as soon as possible at 
ashley@gracefulhost.com
Shipping & Returns
The Graceful Host Shop happily ships to anywhere in the continental US. We strive to ship out orders within 24-48 hours. All orders ship from our party shop in Covington, Louisiana. Please note that we do not ship on Saturdays, Sundays, or U.S. nationally observed holidays. Tracking information will be e-mailed to you once your parcel has shipped.