welcome!
READY FOR THE WOW FACTOR?
The Graceful Host Shop specializes in the art of organic balloon decor, creating wow-factor balloons for events of all shapes and sizes. Each balloon installation is one of a kind and carefully designed with our clients in mind. We will tailor your balloon order to your event theme and colors!
Art-inspired balloon décor is what we do here at The Graceful Host. Our balloon garlands feature a range of balloon sizes, using the highest quality latex available. We love to create unique and beautiful balloon designs for our clients. Our balloon garlands begin at $20/ft with a minimum size of 12', and on-site installation begins at $100.
We also offer grab & go balloon garlands, which are great for our customers who don't require balloon installation, or want something smaller than our minimum for delivery and installation. Grab & go garlands can be picked up from our party shop in downtown Covington. Our grab & go garlands are fully created balloon garlands, and there is no work required on your end … we've done all the inflating and assembling for you! All you have to do is hang it up yourself.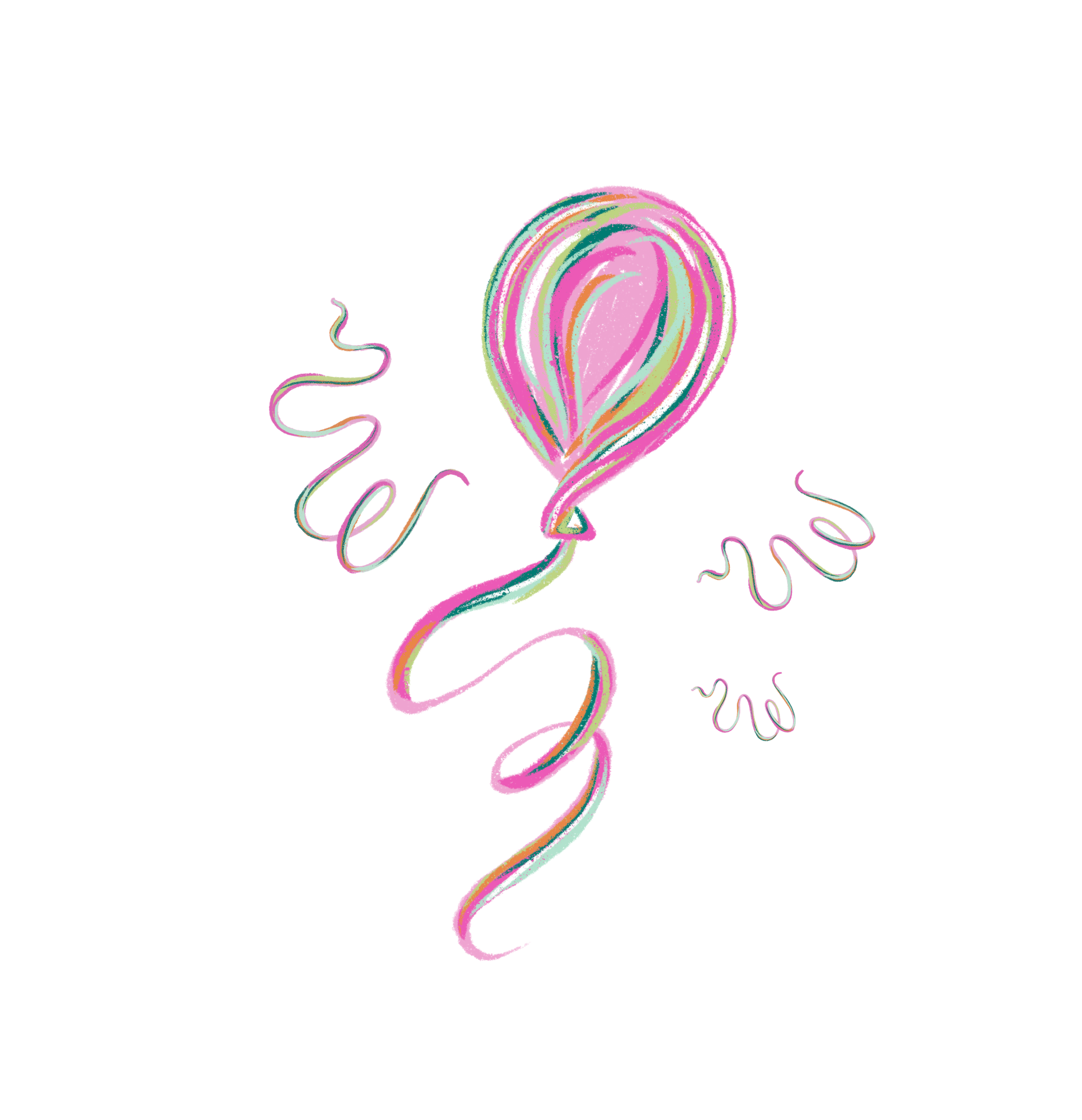 oh, and...
The Graceful Host Shop designs helium balloon arrangements full of creativity and flare. Customers can visit our balloon bar in-store to choose their own colors and build their own helium balloon bouquet, or call ahead to place an order to be picked up. Delivery of helium bouquets is available depending on staff availability. All of our helium bouquets include hi-float in our latex balloons to elongate the float time to at least 24 hours.
Don't just take our word for it!
HEAR FROM OUR CLIENTS
"Ashley is the best! She made the most incredible balloon arch for my "wild ones" first birthday party! She is so talented. She had an amazing backdrop for the party too! Highly recommend!"
- JILLIAN
"The Graceful Host team is the best! Ashley has such a great eye for color play and design. She is my go to time and time again when I need to bring an event to another level."
- DANIELLE
"Where do I start! Ashley has done multiple special occasions for us and every time she goes above and beyond making each event beautiful and unique to what we envisioned it would be. I wouldn't use anyone else!"
- JENNA
Let's work together!
Fill out the form below & someone from our team will be with you shortly.
VIEW FAQS